Over the last few weeks, my race to be your next Lieutenant Governor has been strong on substance, and our conservative message has been resonating with the voters! Some of my opponents are banking on the disgraceful stereotype that you don't pay attention to politics. One thinks you won't remember how his signature helped bring Common Core to Idaho, and another candidate thinks you won't remember how he fought to keep the 9/11 Commission Report redacted and away from the real oversight committee: you, the voter!
How is it that these opponents of mine are running as "Republicans" while they have very clearly decided that it's better to have to more federal spending, and more federal control? While others have been busy asking their powerful lobbyist friends in D.C. or out-of-State donors for more campaign dollars, I've been busy listening to you, and campaigning hard for the opportunity to represent you in our State's capitol. I am not a "Campaign Conservative;" what you see is what you get.
I've seen what happens when the status quo is allowed to continue. I've looked through the ledgers and found the fraud, waste, and abuse that exists when good people remain silent. As a state delegate and co-chair of his campaign, I proudly cast a vote for then-candidate Donald Trump at the Republican National Convention in 2016, to "drain the swamp". As a member of the Idaho Legislature for 10 years, I fought for your families. Since leaving, the corruption, cronyism, and greed has become rampant in our capitol.
While my competitors talk about "creating jobs," I understand first-hand that creating jobs isn't the job of the government: the private sector creates jobs! It is the job of the government to loosen the burden on the private sector to allow businesses to succeed and entrepreneurs to build. We don't need to grow government, we need to unleash the infinite potential Idahoan's possess, which leads to productivity and wealth creation.
We love America, and we love Idaho. Let's get our friends, families, and neighbors out to the voting booths and drain the swamp in Idaho!
Whether you vote Absentee, Early, or on Election Day, be sure to cast your vote for Janice McGeachin!
Today, and over the remaining weeks, please consider contributing to my campaign, so I may reach those in Idaho who are not receiving this letter.
You can watch the IPTV Lt. Governor Debate HERE.
Enjoy the following campaign videos we have produced.
This photo is one of the billboards we have up in several towns around the state.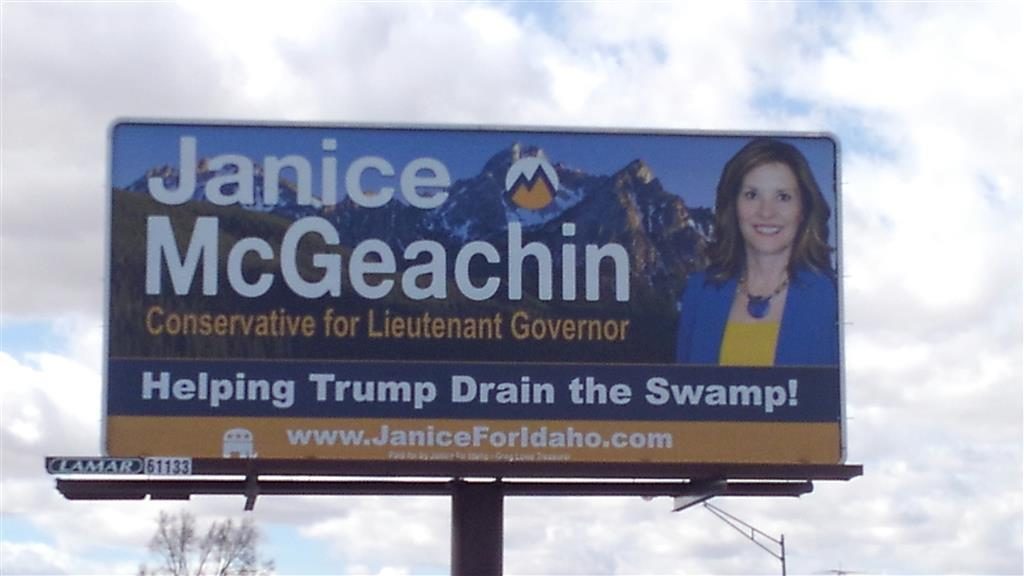 Through your generosity, you will help us to obtain enough newspaper Ads and more radio and internet outreach. The most important request I have is that of Get Out The Vote (GOTV). I cannot stress enough how close this race is and every vote will count. My opponents may outspend me, but we can win at the ballot box!
Finally, this week I will be in Canyon County and Ada County. Please listen live on May 2nd to Paul Jay & Chris. I will be in-studio at 8:30 a.m. Please visit my calendar and plan to listen to my interviews and to attend any of the events in your area. I'd surely enjoy seeing you!
May we all push through these last few weeks with renewed energy knowing we truly are the Constitutionally minded Conservatives who will adhere to the principles of our Republic's founding.
Your friendship and support are very much needed and appreciated.
Sincerely,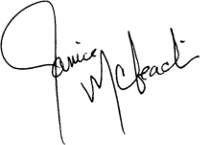 Love America – Love Idaho!