I have a long history of standing up for traditional conservativism, even though the media and elites routinely mock and reject our values.
Strong families are foundational to our value system. My 100% pro-life voting record, my defense of traditional marriage as defined in our constitution, and my work on implementing the 'Women's Informed Consent' law, which provides women considering abortions with valuable information and resources, speak to my dedication on these issues.
Our family proudly supports the successful workforce re-entry of formerly incarcerated Idahoans by providing them opportunities for gainful employment within our family businesses.
As Chair of the Regional Government Efficiency Committee, we worked to identify waste in state government. As a member of CFAC, worked to ensure state procurement laws were followed in contracts with the Department of Education, Department of Labor, and broadband projects across the state.
Remember when we were being threatened that if we didn't change our behavior, people were going to die because our hospitals would be over capacity? As a problem solver and a member of CFAC, I authored a proposal to collaborate with the private sector to address expanded health care capacity during COVID-19. The proposal suggested using state-of-the-art equipment that has been used across the country including at Mayo Clinics. Quite rudely, false information was leaked from the Governor's Office to a reporter who used the misinformation to mock the proposal.
My good friend and supporter Don Ahern is the CEO and owner of this company with multiple presences in Idaho, and this Lieutenant Governor greatly appreciates what his company has to offer. This future Governor welcomes his manufacturing presence in Idaho.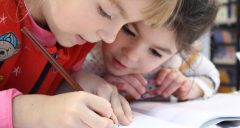 Education is one of our traditional values. I do not support cronyism that costs Idaho's taxpayers tens of millions of dollars. Idaho needs an education system that prepares young people to live productive lives, not one that indoctrinates them in Marxist, socialist ideology. Our children should not be taught to hate America nor to hate each other. I have assembled a Task Force that will soon begin assessing these issues.
I have long been a strong supporter of internships, apprenticeship training, and trade schools. It's why I serve as President of the Career Technical Education Foundation Board.
In Idaho's schools, we will teach our kids how to build, design, engineer, cook, serve, compute, barber, and work as police, firefighters, nurses, doctors, electricians, and plumbers. When people earning $12-$15 per hour are taught skills that enable them to earn $20-$25 per hour, we greatly improve their opportunities. This is a win-win situation for both business and the individual.