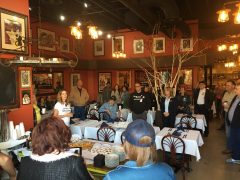 I wish to extend my deepest thanks to the thousands of Idahoans who volunteered, phone banked, put up signs, and cast their vote to keep Idaho conservative. I appreciate you more than I can say.
What a ride it was. Our campaign traveled the state to spread our message to the voters of Idaho, and our efforts resulted in a resounding victory!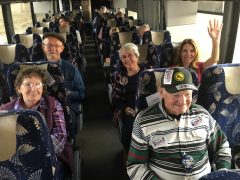 Over the last few weeks of the campaign, I traveled to all 44 counties to meet with you, the voter. Over that time, we saw many friends and made many new friends. From Boundary County to Bear Lake County, our team crossed the state to make sure we didn't leave any stone unturned.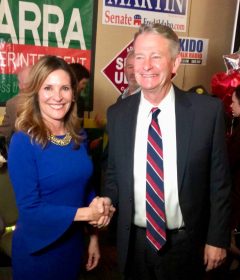 I want to thank everyone from our Republican team who worked to make the state-wide bus tour a huge success. It was an amazing opportunity to spend time with other candidates and their staffs as we traveled to every corner of our great state.
Election night turned out to be a historic evening. With a triumphant victory party at the Riverside Hotel in Boise, we ushered in a new era of Idaho politics. I'm excited for the opportunity to be your Lieutenant Governor!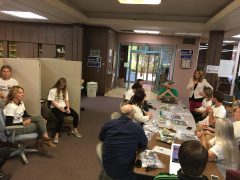 I am so grateful for all of the love and support you have provided over these last 20 months. You and all of our volunteers around the state made a huge difference in helping us spread our conservative message. I can't thank you all enough.
With the holiday season right around the corner, I want to wish you and yours a very Happy Thanksgiving!
Keeping Idaho Conservative,