Idaho Lieutenant Gubernatorial Primary Election of 2018
I served with Janice & she is the real deal – a patriotic conservative who believes in capitalism & controlling government rather than controlling citizens. Janice is my choice for Lt Governor.
Rep. Judy Boyle (R-District 9)
---
2011 Midwifery Legislation
Representative McGeachin,

"Thank you" cannot fully express how grateful I am for your steadfast requirement for respect and decorum in Wednesday's hearing of HB488.

In addition, your commitment to mothers, babies, families, and midwives is inspiring and appreciated. I feel like we are in the care of a midwife and how safe that feels!
Warmly,
Kyndal May
Director of Education, Doula Organization of North America (DONA)
---
2004 Idaho Division of Veterans Services
Dear Representative McGeachin:

The staff of the Idaho Division of Veterans Services and State Commanders and Legislative Chairmen of Idaho's chartered veterans organizations wish to express our heartfelt appreciation to you for taking an active interest in the following legislation:

Extending Veterans License Plates to Motorcycles ~ S1224
Sales Tax Exemption for Veterans' Organizations ~ HB810
Concurrent Receipt of Disability and Retirement Pay ~ HJM021

Your active and ongoing interest in the veterans of Idaho is appreciated. We look forward to working with you again next year.
Sincerely,
Division of Veterans Services
State of Idaho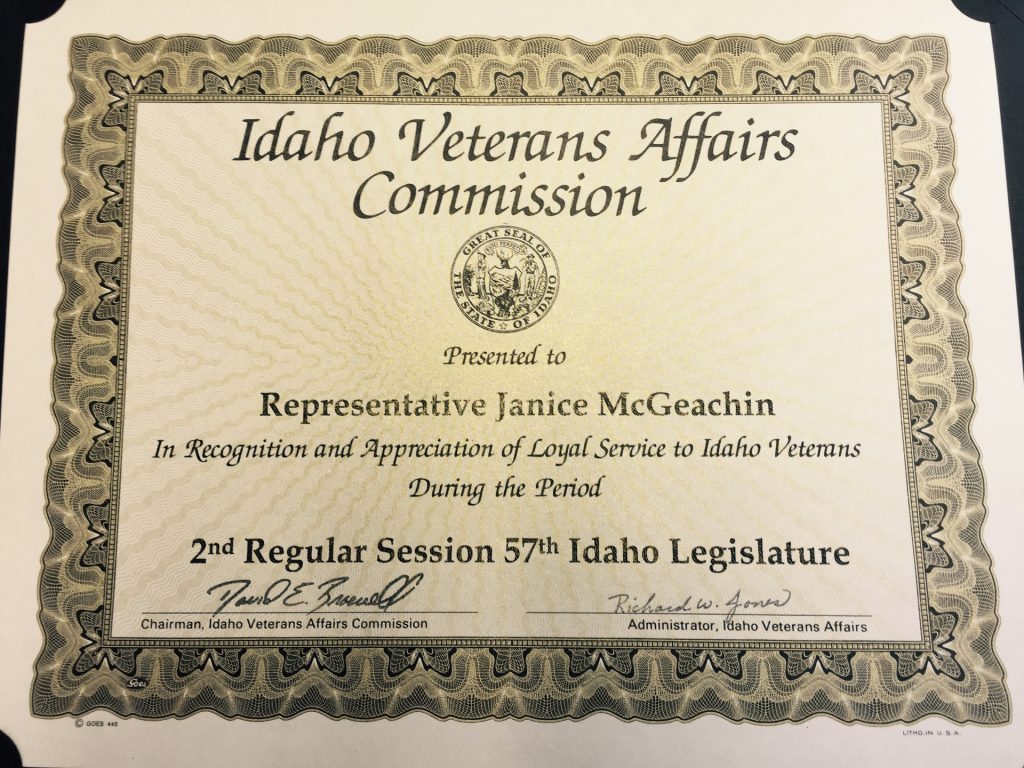 ---
2004 Women's Right to Know Pamphlets
Representative McGeachin,

I just wanted to thank you so much for your leadership and spirit. You have risen, in my eyes, to the rank of hero. The Lord has truly prepared your heart, mind, and spirit for this great battle and for that I am very thankful.
Thank you again,
Clinton Miner
Attorney, Idaho Office of Attorney General
Kempthorne Administration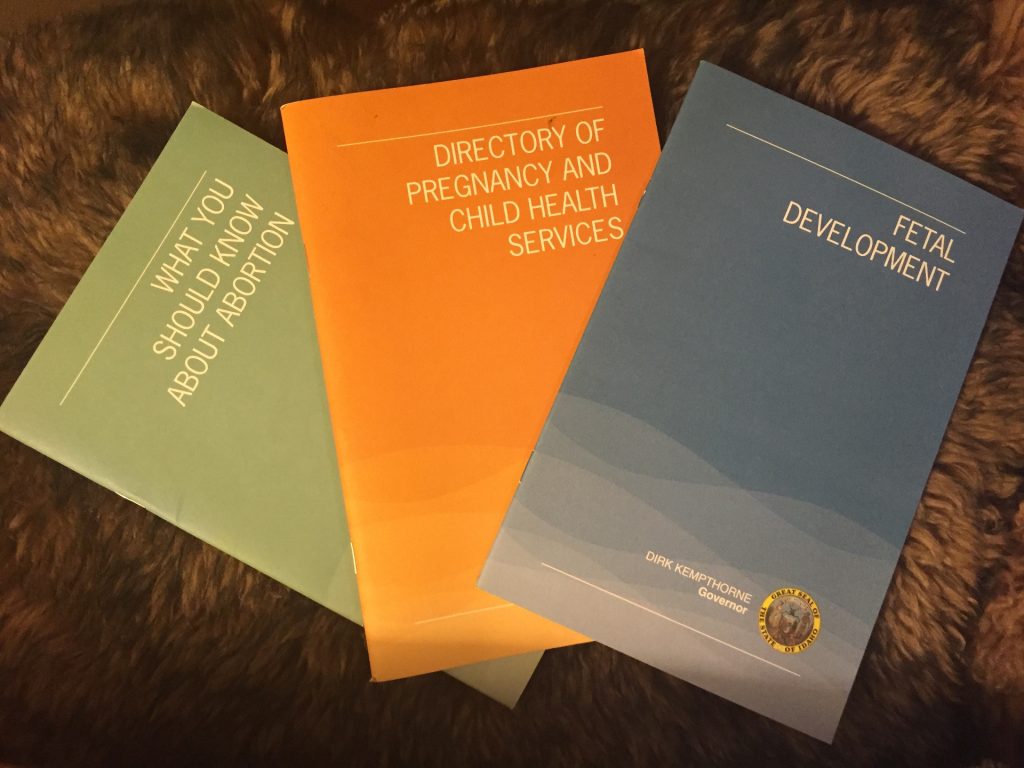 ---
2004 First Presbyterian Church
To start, let me say that, Janice is an extraordinary person. Her ability to work with others, older and younger, in various situations is superior for one who is very busy helping her husband run a company and parenting her two very involved children. In brief, I recommend her high interiority to you as a servant leader in our community who seeks the best for all individuals in a pluralistic society. Listen to her, she cares for the greatest good of our community. She will bring a Christ centered insight to any situation or group of people who are willing to work with good sense and intensity in seeking God's will to stimulate a Biblical morally based foundation for the solidarity of our community's best interest.
Reverend Dr. Dennis Falasco
Pastor
First Presbyterian Church, Idaho Falls, ID