The Rally will take place at Kleiner Park in Meridian, Idaho. It's FREE and open to all. Bring your families. Bring a picnic. (But dress for the weather just in case!)
This Special Event will feature a number of amazing speakers including Dr. James Lindsay, Michelle Malkin, Stew Peters, Arizona Sen. Wendy Rogers, and Lt. Col. Matt Lohmeier.
We will discuss election integrity, individual liberty, medical freedom, and more!
(And please invite your friends!)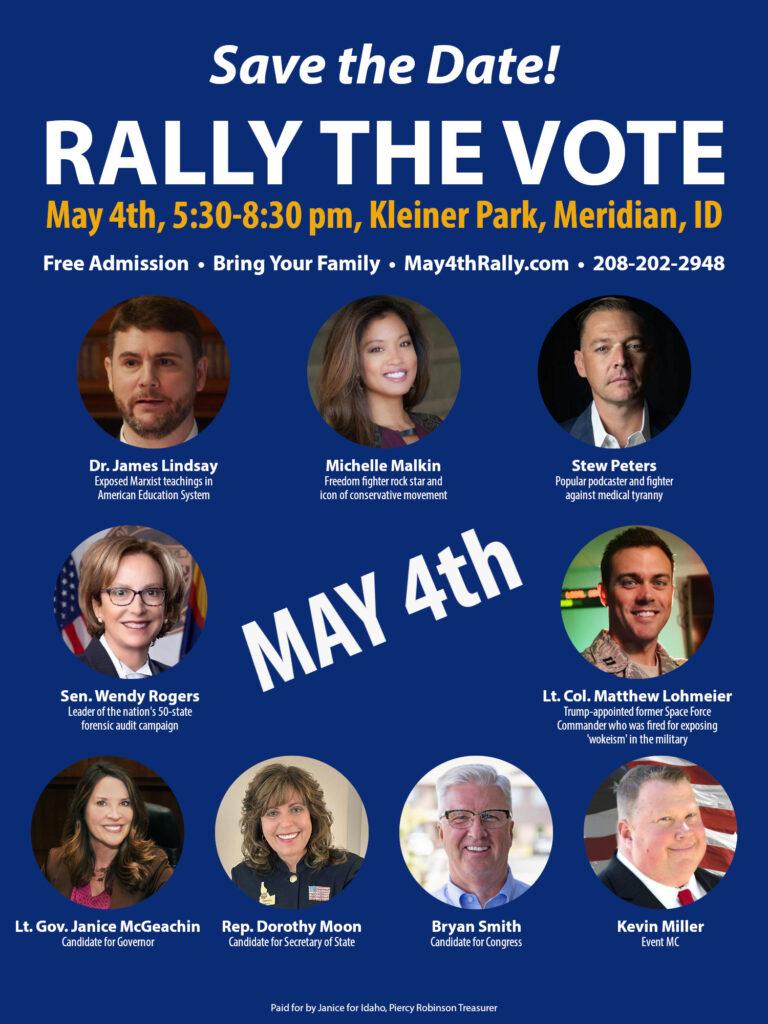 (And please invite your friends!)