Dear Conservative Supporter,
What will you do to Keep Idaho Conservative?
Regardless of the national headlines grabbing people's attention, the most important fight we face is taking place right here in Idaho.
Idaho values are under sustained attack, and as we head into the final month before the election, we need to recognize that the looming disaster of a progressive takeover is on our doorstep.
Progressives are making inroads across the state; reflect on your community and the changes which have been occurring in recent years, and which are picking up at a fever pitch, today.
As I continue my statewide campaign, I am not resting or letting up on my commitment to preserve our Idaho way of life. That's why I'm calling on you, should your means allow, to stand against this threat and fight with me, side by side!
We must not follow the same path as the many other western states which have allowed high-population, liberal cities to control their entire states. Consider Seattle, Washington; Portland, Oregon; and Denver, Colorado. Will Boise, Idaho, be next? It doesn't take a genius to see what happens when apathy is allowed to infect a population.
Your Donation of:
$121 will buy a newspaper ad in Adams County Record.
$288 will buy a newspaper ad in The Challis Messenger.
$295 will buy a newspaper ad in Saint Maries Gazette Record.
$800 will buy a newspaper ad in all of these—Idaho Press, Meridian Press, Kuna Melba News, Emmett Messenger (a big savings!)
$500 will buy a billboard ad.
$1050 will buy one full day of radio commercials, statewide.
With your help, we will push back against the progressive machine. We will prevent Soros and his ilk from poisoning Idaho. We are at a crossroads and we must take a bold and decisive stand NOW before it is too late. I am doing everything within my power to Keep Idaho Conservative, but I can't do it alone. I need your help!
What will YOU do to Keep Idaho Conservative?
Keeping Idaho Conservative,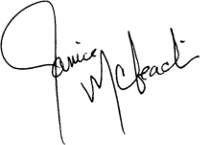 Love America – Love Idaho!