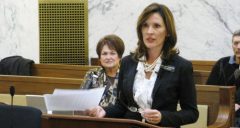 The 2018 Legislative Session is moving fast and there are numerous concerning bills making their way through the process, and many legislators, including some of my opponents, who are making some questionable decisions to say the least. Additionally, there are several committee chairs who are using (and dare I say abusing) their positions to prevent important pieces of legislation from receiving the public hearings they deserve.
Let's start with House Bill 444, one of the stand-your-ground bills which I have written about previously. (The other is Senate Bill 1313.) Despite overwhelming support from gun owners across the state, the bill has yet to receive a public hearing.
There is also House Bill 577 which would legalize the use and possession of cannabidiol oil (often called CBD oil) by those suffering from various ailments. Despite this bill passing the House by a veto-proof majority, a Senate chairman has made it very clear that he won't give the bill a hearing, going so far as to declare that "unless they fire me as committee chairman, it will not be heard by my committee."
House Bill 473 would protect our constitutional rights by preventing the indefinite detention of Idaho citizens. This bill passed the House by an even greater majority than the above-mentioned HB 577, yet it too is being denied a hearing by another committee chairman.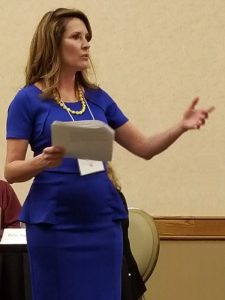 Transparency and open debate are critical components of a vibrant and well-functioning legislature which respects the rights and needs of the people, yet we here in Idaho are not receiving the transparency we deserve. The Executive Branch isn't helping, either. On the contrary, one of the excuses given by the chairman blocking HB 577 was that "the governor's office doesn't want this bill." Who does he work for, anyway, the Governor or the people?
Now we must discuss some of the more concerning bills. Fortunately, a few bad bills have been killed such as Senate Bill 1283 which would have rewritten Idaho's distracted driving laws and made them much more restrictive. Although this bill was overwhelmingly defeated in Idaho's State Senate, one of my opponents still chose to vote for it. Another of my opponents who voted against the bill on the floor voted for it in committee.
Another very troubling bill is House Bill 563 which has the potential to provide Planned Parenthood of Idaho with as much as $29 million in new public funding. Do a little research on this bill and you'll discover that yet another one of my opponents used her leadership position on the House Health & Welfare Committee to advance this bill.
One of the jobs of the Lieutenant Governor is to preside over the State Senate, and Idaho needs someone in this position who will work to make Idaho's legislative process serve the people rather than the politicians. Idaho deserves leaders who are willing to call out bad legislation and to expose the lawmakers who are putting their desires and careers ahead of the lives and liberties of Idaho's citizens.
President Trump was right when he called out the swamp in Washington D.C., but that is not the only swamp with which Idahoans have to contend. We have our own swamp in Boise, where self-styled powerbrokers make backroom deals and arrogant committee chairs abuse their positions to prevent necessary legislation from seeing the light of day.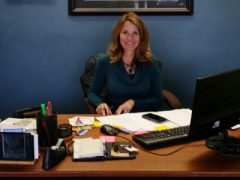 It is my desire to address these and other concerns that has inspired me to run for the position of Idaho Lieutenant Governor. Idahoans are tired of being ignored and mistreated by those they elect to represent them. I am running to give them an alternative.
I hope you will give me the opportunity to work on fixing these problems by voting for me in the Republican Primary on May 15th. Together we can drain Idaho's swamp. Together we can build a better future for our children. Together we can Make Idaho Conservative Again. Wouldn't that be Great?