Dear Friends,
Idaho Lt. Governor Janice McGeachin will be holding three press conferences across the state of Idaho on Wednesday, May 19, 2021, to make an important political announcement about the future of the state.
You are all invited to attend!
Please bring American Flags for a patriotic celebration.
The locations and times are as follows.
DEC – The Downtown Event Center
480 Park Ave, Idaho Falls, ID 83402
10:00-11:00 am
Idaho State Capitol Building Steps
700 W Jefferson St, Boise, ID 83702
2:00-3:00 pm
Candlelight Christian Fellowship
5725 N Pioneer Dr, Coeur d'Alene, ID 83815
5:30-6:30 pm (PDT)
I look forward to seeing you on Wednesday!
Sincerely,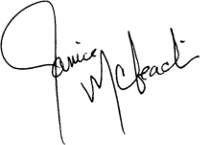 Lt. Governor Janice McGeachin